Production Facilities and Equipment
Even though small of scale compared to other competitors, at our Head Production Facilities, we produce small and medium laminated Posts/beams/studs for construction in batches and in a timely fashion, ensuring the highest quality and meeting our customer's exact needs. Utilizing European timber and other raw materials that are delivered daily from Akita Port, we consistently deliver our trustworthy products according to our production schedule.
Production Facilities ( laminated posts beams and Studs )
First Production Step: High Speed Moulder Line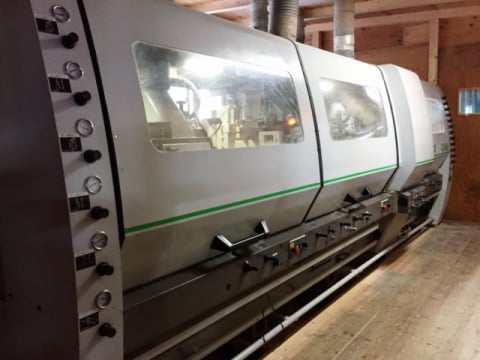 In this first step,
we process Kiln dried timber (lamina) imported by container from North and Central Europe in our moulder that shapes the four sides of the lamina.
Our professional staff then grade and separate the processed lamina, inspecting every piece for defects and the precision of each cut.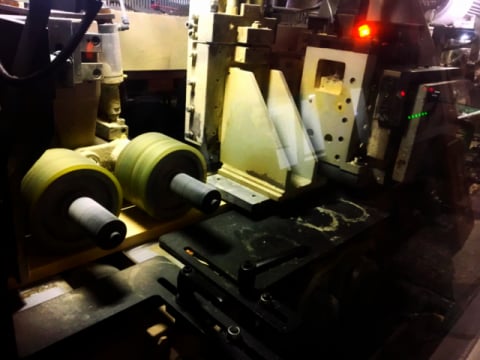 Additionally,
we check each piece for moisture content; adhering to our strict purchasing agreements, only lamina that is 2% above or below 12% moisture content will be accepted for further processing.
After careful examination of appearance, knots, and straightness, each piece of lamina is separated according to its condition and is sent to the second production step of pressing.
Second Production Step: The Press Line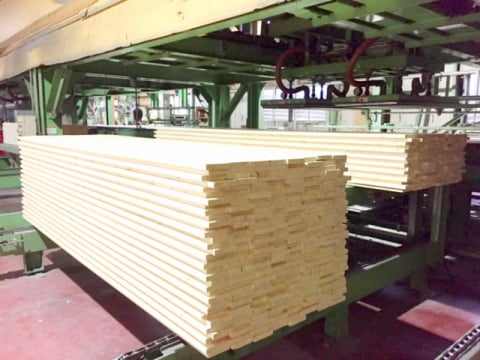 lamina that was processed in the moulder is then pasted together and pressure bonded for a set time- we are able to produce custom sizes (thickness X width X length = ㎥).
The lamina is pressed using two machines.
The first press is a laminating one that presses the stacked wood vertically,
and the second machine, a rotating press, presses the lamina horizontally on its side.
Third Production Step: Finishing Line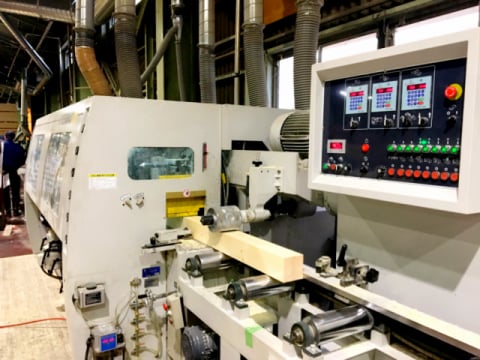 After pressing, the wood is then carefully inspected again and prepared for the finishing production.
The wood is separated by type (Posts,Beams, etc.), then graded (A,A`,B), packed and prepared for delivery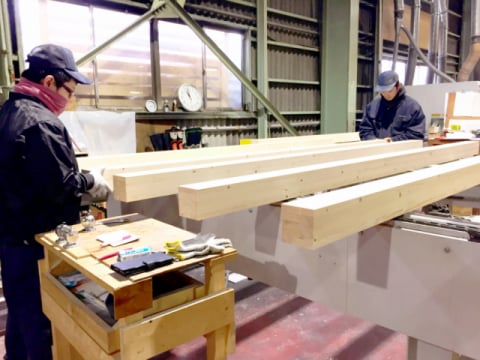 Access (Onodai Production Facilities)
Access (Takanosu Warehouse)